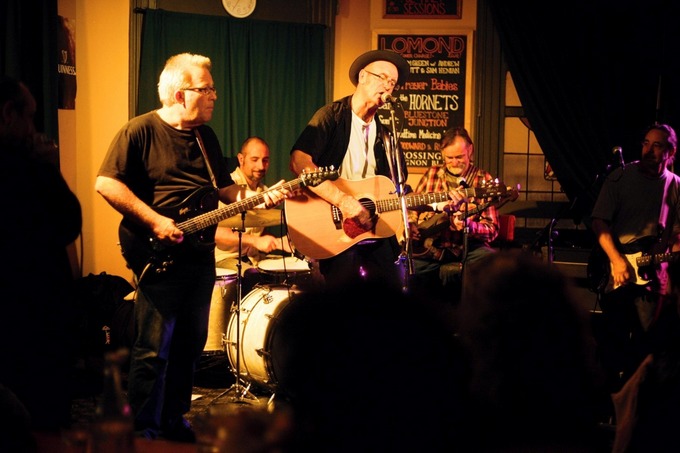 We are _The Hornets_, one of Australia's leading blues and roots bands.
The Hornets feature some of the country's well known and respected musicians. Singer song-writer Craig Horne together with guitarist Jeff Burstin from Jo Jo Zep and the Falcons and the Black Sorrows, is joined by guitarist Wayne Burt also from Jo Jo Zep and the Black Sorrows, Wayne Duncan from Daddy Cool on bass, Chris Tabone from the Bad Loves on drums and Bruce Haymes on keyboards from the Paul Kelly and Renee Geyer bands.
The band, which can appear as a duo, trio, four, five or six piece, have become a regular fixture on Australia's blues and roots music scene for nine years. They have released [six CDs](/discography) , to [rave reviews](/reviews) and have gained a regular following of devoted fans as a result of their many incendiary live performances. Consequently, The Age named The Hornets "The best blues band in Melbourne", and the Herald Sun said the band "demanded attention".
_Craig Horne_